Field Service
Bridging the gap between the home office and the field
Like all great teams, communication is key. Never is that more important when a field technician is onsite and time, money and most of all, customer satisfaction are on the line. TATEEDA solutions help remote technicians communicate seamlessly with the home office to make the right diagnosis the first time, obtain the right parts quickly and easily and keep those machines we all depend on working reliably.
Field Service Mobile Applications
Remote Troubleshooting
Use remote capabilities to make sure the issue is resolved with the first technician sent and no expensive follow up visits.
Part, Purchase Order & Inventory Tracking
Use our solutions to track parts requests and part inventory to keep your operation running smoothly.
Integration with Accounting
Many businesses use of the shelf systems for accounting. Our solutions can integrate with those systems and prevent double entry of information.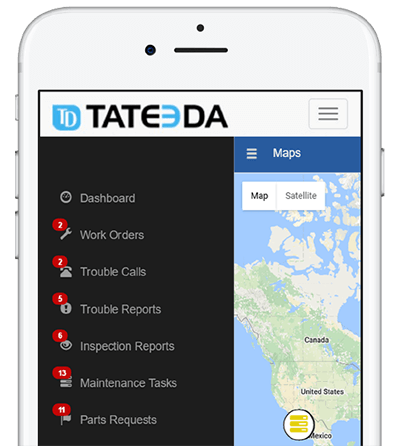 Our Expertise

Liftech offers a personalized service that provides the highest standard of elevator maintenance in the industry.

ProHomes works as your personal assistant to help you keep organized and on top of your rental properties with a personal touch, bringing order to your business.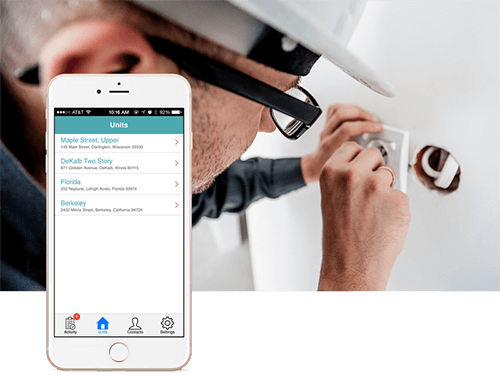 Let's build something great together!
Why choose TATEEDA?
We treat our clients and our own team members like family.
We build relationships with our clients based on trust and loyalty.
We are industry experts. Most of our team members are senior software engineers.
We deliver quality software, on spec and on time. We follow through on our promises to our clients.
We continue to learn and grow as professionals. We are better today than we were yesterday, and tomorrow we will be better still.