Healthcare Software Solutions
Like many large and well-established industries, the healthcare sector is being challenged to bring itself up to speed with 21st Century technology. From patient billing to large scale hospital processes, modern healthcare needs to upgrade its systems to keep pace with current demands for accuracy, efficiency, security and privacy.

Use this guide to learn about the latest innovations in healthcare technology, and see how advanced software solutions can help your private practice, clinic or hospital improve its overall quality of care in the coming decade.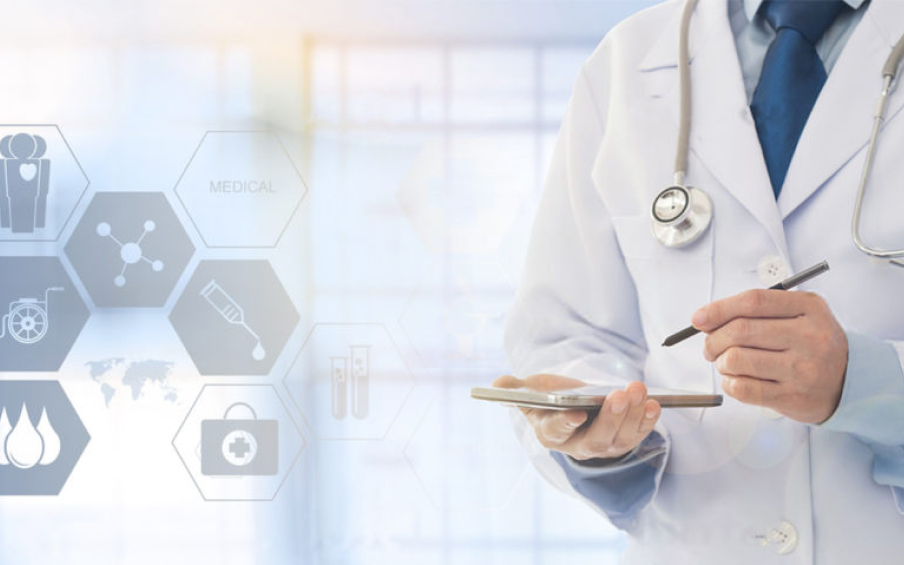 What is Medical Software?
Medical software covers a broad range of technological solutions designed to help healthcare providers manage both patients and clinical practices. It can be used for patient data collection and analysis, diagnosis, treatment, record keeping and billing. Healthcare software also supports internal clinical systems and processes.
Software solutions can integrate communications systems to encompass computers, tablets, smart phones, sensors and medical devices. They can be used to convey information in real time, or store it for future reference. The connectivity afforded by advanced software solutions enables practitioners to communicate and share data and information remotely with patients and colleagues, anywhere in the world.

Types of Healthcare Software
Technology has become indispensable to fundamental business processes, and industries that are slow to adapt stand to lose customers and profits. The healthcare industry is no exception. Outmoded billing and appointment-setting practices are frustrating to patients who use technology on a daily basis. Difficulty accessing records, lab results, imaging and other patient information interferes with timely treatment and slows patient recovery. Poorly synchronized systems subject patients to overmedication and inappropriate diagnosis and treatment.

The latest innovations in health care solutions can bring your practice or clinic into the 21st Century, to improve your quality of care and help you attract and retain both patients and employees.

Here are some of the most popular medical software solutions:

Interoperability Software: Patients often see more than one provider for treatment, and access to records is critical. Interoperability software makes it easier for patients to access medical records and share them with multiple caregivers.
Electronic Health Record (EHR) Software: Gone are the days of paper files and overstuffed file cabinets. Medical records can be securely stored electronically, eliminating the need to store and retrieve paper files. EHR facilitates data transfer between practitioners, eliminating redundancy and errors. Electronic files can be instantaneously retrieved from any connected device.
Billing Software: Paper records, FAX machines and snail mail are relics of the past when it comes to fee processing and billing. Insurance companies and patients can be billed and pay bills electronically, with reduced risk of clerical errors.
Practice Management Software: Your internal clinical workflow can run more smoothly, reducing the task load of support staff and enhancing patient care standards. Produce reports, receive lab and imaging results, manage human resources and payroll, oversee examining room assignments, manage inventory and a plethora of other day-to-day functions. Practice management software increases clinical workflow efficiency and reduces overhead.
Patient Portal Software: The patient portal provides a valuable link between patient and practitioner while reducing the task load for office staff who manage patient phone calls. The portal provides appointment history, lab results, medications, medical records, account balances and payment options. An electronic patient portal saves time and money, while better serving patients.
Telemedicine Software
Insurance Billing Software
Instrumentation Software
Enterprise Medical Software: Enterprise-level hospitals have complex data management and service requirements. With a huge human resource pool of medical professionals, administrators and support staff, along with thousands of patients, hospitals need medical software solutions to organize and analyze data, manage employee records, tract and protect patient information, perform administrative tasks and dozens of other day-to-day operations. Enterprise medical software solutions need to be reliable and failsafe, to protect patient privacy and safeguard against data breaches.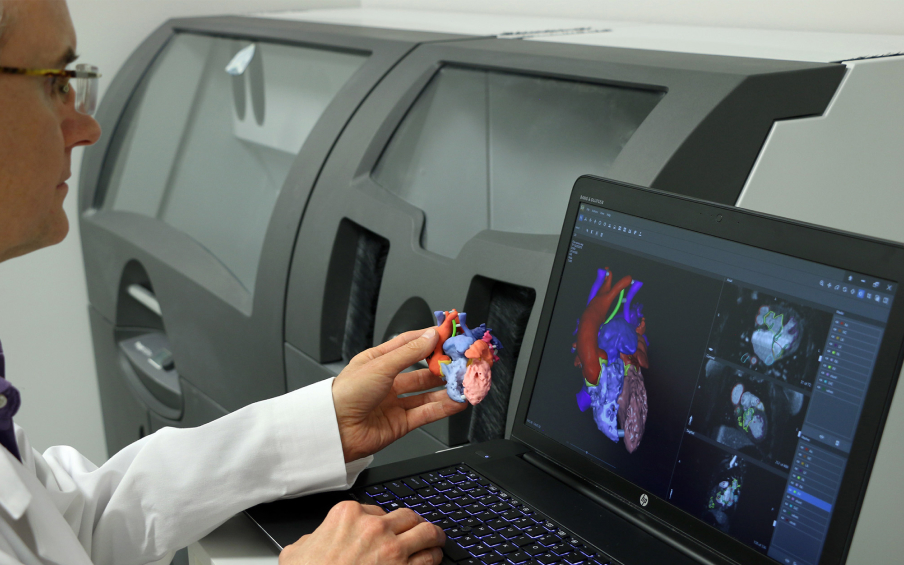 Custom vs Commercial Medical Software
There is a vast array of healthcare software on the market, and finding the best option for your practice can be overwhelming. In general, one-size-fits-all software sold as stand-alone solutions is less expensive, but it often contains many elements you don't need, while lacking useful elements specific to your practice. Commercial solutions are often incompatible with your existing systems, and can actually cause more problems than they solve. Commercial software is not scalable, and it may outlive its usefulness as your practice grows.
Custom software applications are developed from scratch, with the client's specific needs and requirements in mind. They become the property of the client, and are not resold to other entities. Custom solutions are scalable, and can be synchronized to work with your existing systems. Your custom solution can be modified and upgraded without having to invest in a whole new system.

Healthcare Software Solutions by Tateeda
Tateeda is one of the top healthcare information technology companies in the United States. Our experienced team of developers specializes in advanced custom software solutions for today's technology-driven businesses. To find the best healthcare software solutions that perform flawlessly while providing advanced security and privacy, contact Tateeda today.