Healthcare Predictions for 2020
The year 2020 has already enriched the healthcare industry with some discoveries and innovations. But most of the core changes are still ahead. In this article, we will overview the key transformations expected in the world of medicine in the foreseeable future. The general focus is on boosting the quality and affordability of healthcare services, as well as predicting and preventing diseases instead of treating them at advanced stages.
New AI Applications and Concerns of the Medical Community
Recent years were characterized by the rapid development of artificial intelligence technology, and the trend will persist in 2020. Standing among many industries that benefit from AI, medicine mainly applies it for profound diagnostics and detection of diseases.
Even though the accuracy rates have greatly improved, radiologists are still concerned about taking responsibility for trusting important decisions to the digital mind. It is impossible to hold AI accountable in the case of a wrong diagnosis or counterproductive treatment. Instead, the specialist who decided to use AI pays for their mistake, and must do everything possible to mitigate the negative consequences.
For this reason, most advanced clinics use AI as a supplementary tool rather than a solo diagnostic or treatment practice. It is great for confirming existing diagnoses or enriching research data that has been collected in traditional ways.
In 2020, startups around the globe are going to spend more than $400 million on the development of AI projects. When realizing these ambitious plans, innovative companies should not forget about the limitations the medical community exerts on AI-driven software, its capabilities and applications.
AI will be integrated into traditional practices rather than replacing them, creating a powerful merger of the past and the future. The mix of bold initiatives and sound regulation will allow clinicians to make the most of cutting-edge technologies, learn to apply them in rewarding and safe ways, and avoid possible risks.
The pharmaceutical industry is going to use AI for the discovery of new drugs. The first drug molecule invented by AI was patented by a team of British and Japanese scientists in January 2020. The medication was accepted for human testing, and will be used for the treatment of obsessive-compulsive disorder. More projects like this are anticipated in the future.
Social Determinants of Health Gain Value
When making risk assessments and compiling disease statistics, healthcare systems mainly focus on factors within their area of expertise: quality and affordability of medical services, but those factors are only the tip of the iceberg. Many other less obvious factors affect patients before they experience symptoms and turn to clinicians.
Initially, health issues emerge due to reasons other than lack of treatment. Their roots go deeper to demographic, environmental and socioeconomic areas which are rarely taken into consideration in the framework of traditional clinical diagnostics.
Medical institutions mainly manage symptoms and provide recommendations on lifestyle changes, influencing the outcome of treatment by as low as 10%-20%. At the same time, non-medical factors predetermine health outcomes by 80%-90%. These factors are called the social determinants of health (SDOH).
In 2020, healthcare providers will approach SDOH with greater attention than ever before and start to evaluate patients' medical histories more comprehensively, taking into consideration factors that remained unattended in previous years.
By prescribing prophylactic procedures based on patients' SDOH predisposition to certain diseases, physicians will shift from symptom management to prediction and prevention, to stop the advancement of adverse health conditions and reduce individual medical expenses.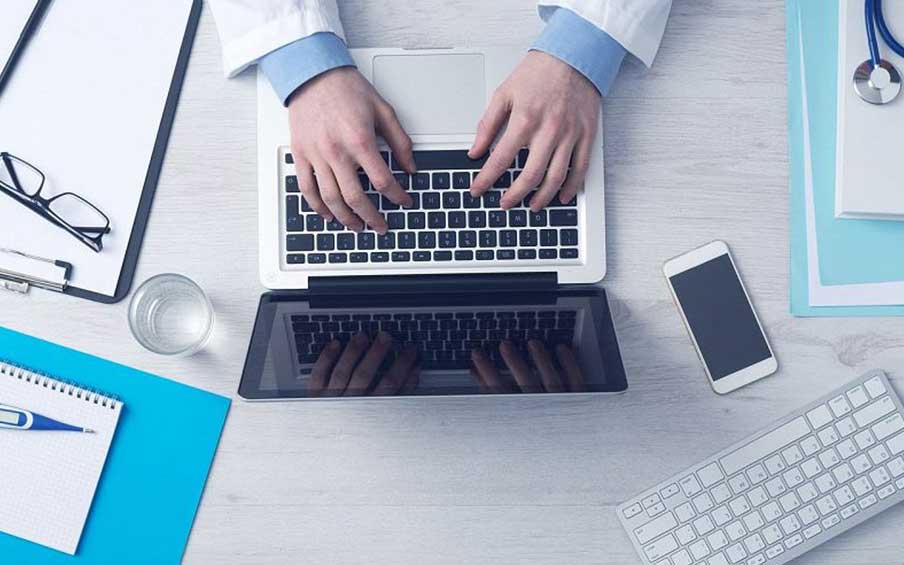 Payer-Provider Bonds Will Strengthen to the Patient's Benefit
It is not uncommon for healthcare providers and payers to have conflicting interests. When both parties adopt categorical stances, the quality of their joint work suffers. As a result, patients do not receive the services they require. They pay more, wait longer, and are often treated poorly.
Providers and payers need to adopt a value-oriented approach and strive for joint achievements rather than personal gains. It is important for all to recognize that they have the same objective, and if either party bears losses, it alienates them from the end goal – delivery of upscale medical services to citizens.
In 2020, all entities engaged in the healthcare industry will learn to work side by side. They will exchange information to promote effective decision-making, shift from the resolution of disputes to collaboration, and focus on providing comprehensive care. This shift will reduce denials, lower costs and shorten wait time.
Universal Adoption of Telehealth
The general diversity, universality and increase in the number of digitized communication channels has begun to affect the healthcare industry. Telehealth has emerged as a new means of transmittin medical information. It involves the use of the Internet, videoconferencing, streaming services, and some other communication technologies for the remote provision of healthcare services. Also, telehealth encompasses long-distance education for patients and medical specialists.
In 2020, telehealth is expected to gain universal recognition and become standard practice. Advanced clinics will consult their patients in virtual mode. Looking ahead to 2022-2023, this type of communication will gain absolute regulatory approval and displace traditional in-house consultations.
China has developed a national program for the introduction of telehealth in 70% of public hospitals by 2022.
The US is also among telemedicine pioneers. Its government plans to create more off-site options in the years to come, in order to reduce the maintenance costs of medical facilities and hence the cost of healthcare services.
Other advanced countries are also turning their heads towards telehealth and developing their own projects, keeping in mind local needs and peculiarities.
The introduction of 5G wireless will open more opportunities for the rapid growth and universal adoption of telehealth in the next few years.
More Digital Health Unicorns Will Exit via IPO
For the most part, cutting-edge technologies are being introduced to the world of medicine by ambitious and open-minded startups. Large companies that have a well-established workflow rarely strive for innovative changes.
To break through the competition, these small startups need to come up with something extraordinary and truly useful. Most of them focus on digital innovation, and those who manage to grow their assets to $1 billion or more acquire the status of digital health unicorns, a term used to describe a rare and unique entity.
Once a startup's administration gains power and resources, and can stand firmly on its feet, the decision to sell the project or its shares follows as a logical move. In the past, mergers and acquisitions were the primary mechanisms for the sale of digital health unicorns.
However, an outburst of IPO activity was observed in 2019. An increasing number of startups are giving preference to this exit option. This may be explained by the fact that mergers and acquisitions are fraught with monopoly, where large healthcare providers massively consume small companies, establishing dominance and exerting total control in the market.
In 2019, there were 38 IPO healthcare unicorns in the US, the UK, Germany, China, and some other countries that had a total worth of over $70 billion. Experts expect five more startups to sell their shares via IPO in 2020.
Annuity Reimbursement Will be Introduced to Support Gene Therapy Projects
Gene therapy is an extremely promising direction of research and treatment. Leveraging human genetic code, clinicians can learn to treat a variety of diseases without drugs and surgery, by introducing certain genes into a patient's organism.
At the same time, this niche is still in the experimental stage. There is an acute lack of reimbursement due to investors' concerns regarding the high cost of research and equipment, unclear pricing models and administrative procedures, a small number of patients, and a lack of comprehensive safety and efficiency data.
As for now, reimbursement is available only in Germany and Italy. An annuity-based model proves much more effective than reinsurance, dynamic pricing, or outcome- and income-based formulas. These options are characterized by improper control and the involvement of multiple insurers, which gives rise to chaos and disorganization.
Experts believe that the universal adoption of an annuity-based reimbursement model will provide gene therapy projects with the solid financial ground they need to cover expenses associated with research and implementation of cutting-edge technologies, and help them generate revenues of over $2 billion in 2020.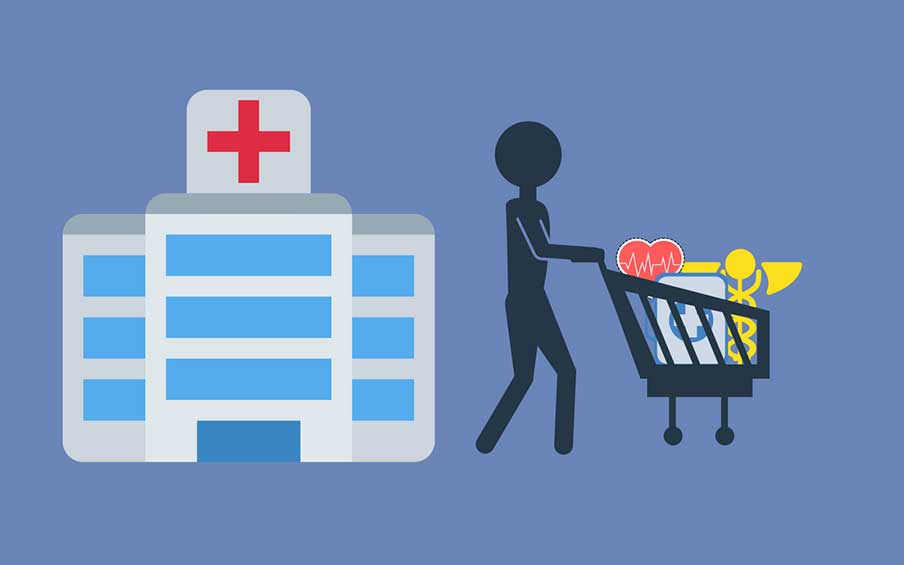 Interoperability and Data Sharing Among Healthcare Entities
It is common for each clinic to have its own database with patients' medical histories. With this approach, patients need to undergo comprehensive diagnostics each time they turn to a new healthcare provider, double-spending on repeated procedures.
Interoperability involves the creation of a universal database that can be accessed by all clinics that serve a particular patient. Since the systems of the human body are interrelated, a comprehensive medical picture can promote much better results than a limited set of data that encompasses symptoms rather than core reasons for health disorders.
The year 2020 will bring interoperability projects to the next level, backing them up with extensive support on the part of government and investors. Healthcare systems that work in isolation and refuse to share data with other entities will lose their relevance and influence.
US authorities will encourage medical organizations to shift from an enterprise-centered to a patient-centered approach and jointly maintain patient records.
The European Union will introduce cross-border interoperability and enhance data protection.
Developing Asian and African countries will adopt interoperability in the framework of general eHealth policies designed to make medical data more accessible and manage it more effectively within those regions.
Cutting-edge software solutions such as platform integration and APIs will be used for the creation and scaling of open systems. In addition, the medical industry is expected to leverage blockchain as storage for patient health records by the end of the decade.
Consumerism in the Medical Market
Today more than ever, the medical industry resembles a commercial market. Competing businesses (healthcare providers) leverage marketing strategies to sell their services to clients (patients). If a patient seeks a certain medical service, they can choose from any number of providers that are ready to serve their needs. Only those companies that understand their audience and adapt to their sophisticated requirements can rise to the top of the industry and maintain a leading position over the long run.
The trend for healthcare consumerism will strengthen in 2020. Medical services and products will be digitalized and sold on marketplaces and online stores. Consumers will be able to access information from available options with a few clicks, compare them, and book medical procedures online.
You can already find drugs and medical equipment by famous brands on platforms like Walmart and Amazon. More companies will enter the online market in 2020, providing comprehensive information on their prices, and tapping into e-pharmacy, telehealth and retail care.
Precision Medicine Will Force Out the One-Size-Fits-All Approach
Precision medicine encompasses patients' genetics, lifestyle and environmental data to ensure the accuracy of personal diagnostics and the efficiency of treatment. The one-size-fits-all approach is based on the parameters of an average patient, and overlooks a wide range of individual variables.
Cutting-edge informatic technologies and facilities are needed for the effective capturing and analysis of patients' real-life data, as well as the generation of accurate diagnoses and medical prescriptions. In 2020, innovative projects are expected to emerge in this niche, growing its worth to $5 billion, and bringing the healthcare industry closer to the universal adoption of precision medicine.
Emerging precision informatic technologies will be secure, interoperable, and serve providers, payers, pharmaceutical firms and other interested parties. They will exercise various diagnostic patterns to cater to the needs of different organizations and their clients.
Wider Deployment of PULSE
PULSE (Patient Unified Lookup System for Emergencies) is a digital platform that provides healthcare volunteers with patients' medical records necessary for effective treatment in emergency conditions. This system, launched in 2018, has already proven efficient, and we should expect its further deployment in new regions in 2020.
These are the key healthcare predictions for 2020. At the end of the year, we will have a clear idea of their veracity, as well as a new batch of data that can be used to look further into the future.