Features and Advantages of Hospital Management Software
Despite a vast array of innovative technological tools for hospital management, many hospitals continue to use outdated systems and paper files and records that burden hospital staff with tedious and unnecessary work. Moreover, inefficient old-school systems are not secure, making your hospital vulnerable to HIPAA compliance violations, and compromising the security of your patients' sensitive data.

Updating your hospital management system with cutting edge tools will increase efficiency, boost security, and relieve your hospital staff of mundane tasks that take time and lower employee morale. Here are some of the best and most popular types of hospital management systems that modern hospitals cannot afford to do without.

Types of Hospital Management Systems
Hospital management software is available for virtually every aspect of hospital administration and operations. Use it to securely manage patient records, track medications, interact with patients, labs and diverse staff members, order and track supplies and much more. Hospital software solutions reduce errors and increase security and efficiency by tracking all administrative operations and providing essential data at your fingertips.
Here are just a handful of the most popular types of hospital management software systems:
HR Solutions. EHR stands for electronic health records, and it is the most widely used hospital management software. EHR helps hospitals and clinics to track and manage patient records and information, so they can be easily accessed by patients, care providers and other stakeholders. EHR systems store patient data such as disease conditions, medications and dosages, surgical procedures, information on patient recovery, and other information relevant to patient care. EHR solutions are HIPAA compliant, to securely safeguard patient information.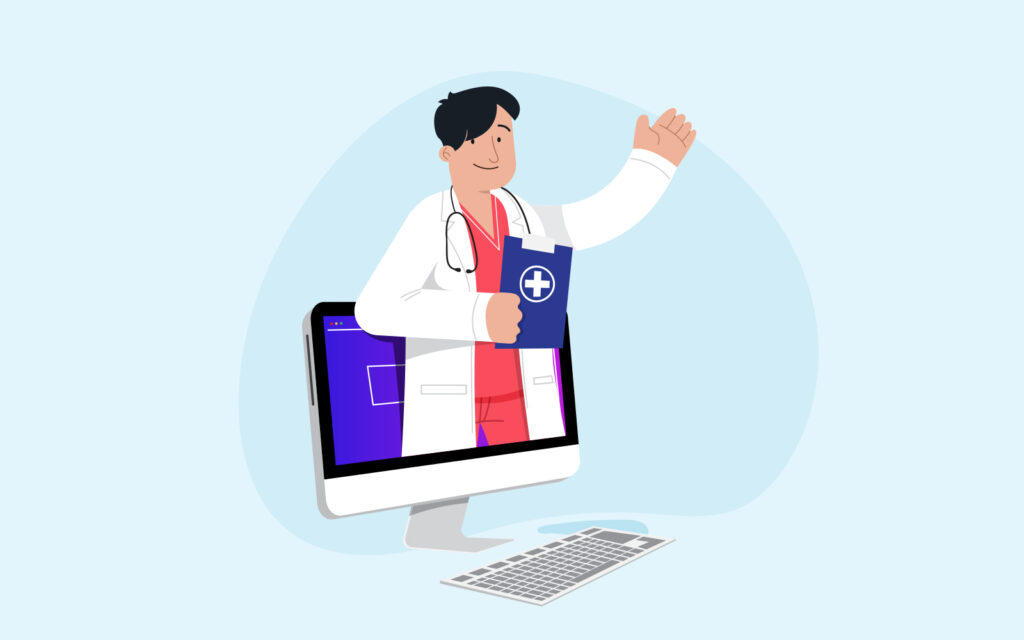 Staff and Facility Scheduling Software. With round-the-clock operations, it is imperative to accurately and efficiently schedule doctors, nurses, technicians and support staff, to keep things running smoothly and meet the needs of patients. Equally important is keeping track of patient room occupancy and availability, the availability of operating rooms and equipment, conference room scheduling, and other facility-related scheduling concerns. An advanced hospital management solution prevents double-scheduling and optimizes the efficiency of both your staff and your facility.
Patient Portal Software. Enabling patients to access their records, request prescription refills, schedule appointments, pay their medical bills and more is a win-win for both patients and hospitals. Patient portals deliver high levels of customer satisfaction while dramatically reducing the workload of care providers and hospital support staff.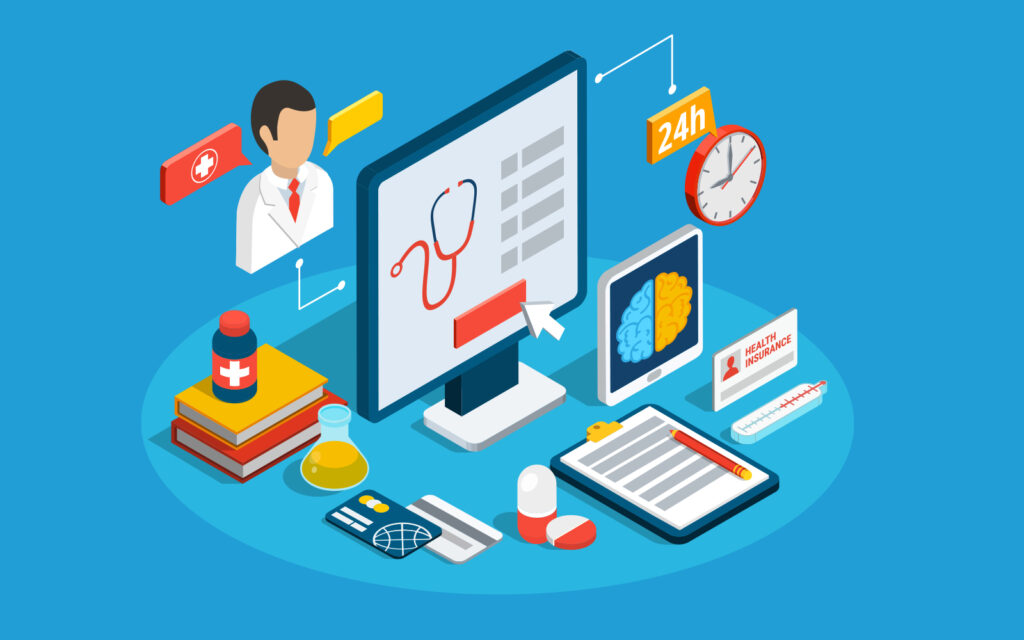 Telehealth Solutions. The COVID crisis put the whole world on lockdown and made us rethink how we interact with patients and deliver services. Telehealth has become a booming industry and a huge revenue driver for hospitals. By delivering healthcare services online, doctors save time and increase workflow efficiency, while patients are spared from having to travel to the hospital and wait in crowded waiting rooms.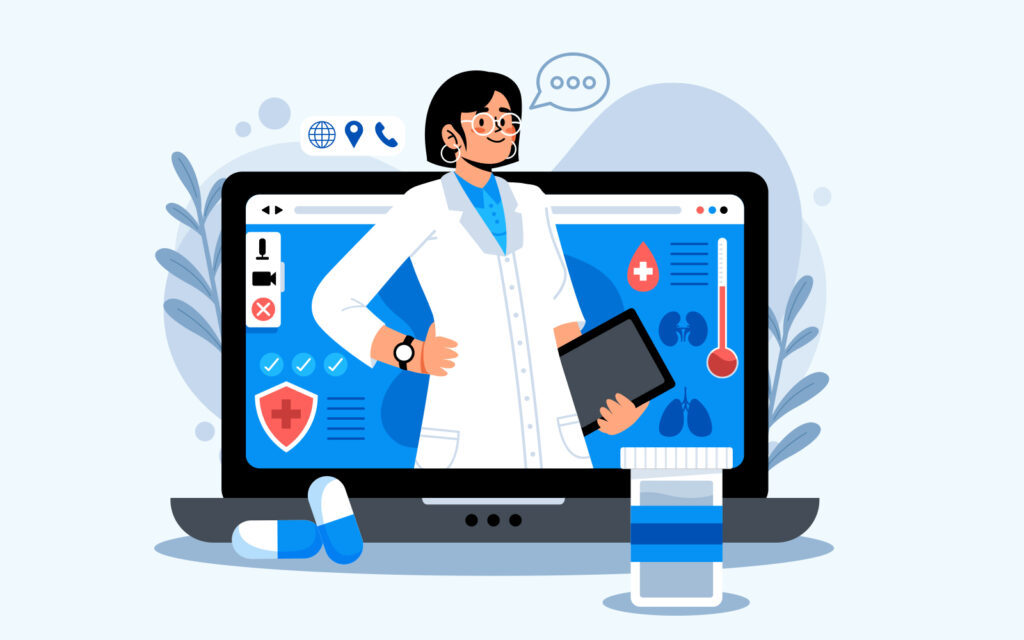 Medical Billing, Insurance and Payment Tracking Software. Gone are the days of paper invoices, tedious form-filling and mail-in payments. Medical billing software can be integrated with other systems to manage invoicing, bill insurance providers, issue payment reminders and accept secure online payments.
Supply and Inventory Management Software. Easily monitor the supply inventory throughout your hospital, and never run out of essential supplies or lose track of their whereabouts. Automate reordering when supplies run low, to keep your staff equipped with the items they need to deliver exemplary patient care.
Advantages of Hospital Management Software
Hospitals are busy places, abuzz with patients, visitors, medical providers and support staff around the clock. Hospital management software solutions increase efficiency, save time and money, and improve the morale of both staff and patients.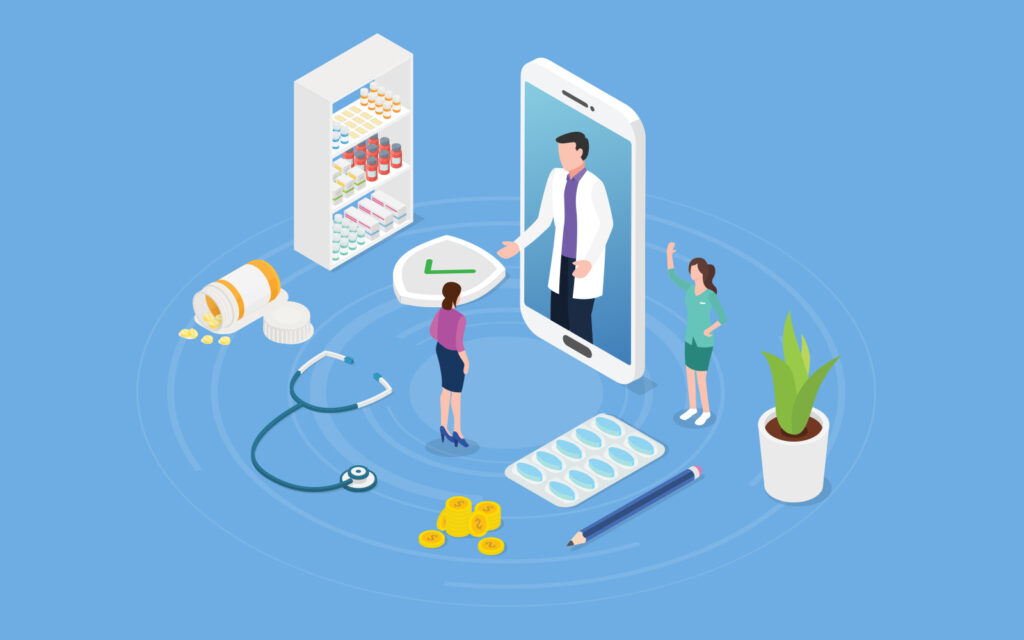 The primary advantages of hospital management software include:
Automate your processes for smoother workflow, better patient and staff experience, more effective communications and more efficient operations.
Maintain a secure digital database that safeguards patient records and makes them readily available to patients, care providers and other stakeholders while optimizing HIPAA compliance.
Coordinate your teams and improve the efficiency of staff scheduling so you never end up understaffed or overstaffed.
Manage, schedule and oversee equipment and physical spaces throughout your facility.
Keep your finances in order with medical billing systems and hospital accounting software.
Optimize patient care with Telehealth services and provide outstanding customer service with patient portals and other patient-oriented software solutions.
Integrate your systems with internet of things (IoT) technology, to optimize the use of your hospital management software, to get the most value and greatest return on your investment.
Best Hospital Management Software by Tateeda
With so many options available for hospital management solutions, you need an experienced software development team with a proven successful track record in hospital management software. The experts at TATEEDA are ready to advise you on the most effective solutions for your hospital or clinic. We build custom solutions to meet the unique needs of our clients, and provide ongoing service to ensure flawless operations. Contact TATEEDA today, and let us build a custom hospital management solution that transforms the way you provide healthcare.