Device testing and quality assurance in medicine 
Like many other fields, the healthcare industry is leveraging technology to deliver high-quality services to patients, streamline data transmission, simplify access to important information, and elevate the quality of diagnostics and treatment.
Many innovative projects, software products and medical devices have emerged in recent years. Rapid technological advances have made medical devices and software more complex and sophisticated than ever. Since these changes not only deliver value but also pose risks, a strict regulatory framework is needed to prevent low-quality products from appearing on the market. Prior to releasing any item, developers need to perform thorough testing to detect and effectively fix drawbacks, confirm compliance with high market standards and meet strict requirements of regulatory bodies.
Frequent changes on the global and national software development landscape and slow-to-adapt regulatory bodies complicate the delivery of finished products to target markets. But thorough testing and official certification are necessary for products to enter the market legitimately and avoid legal issues in the future.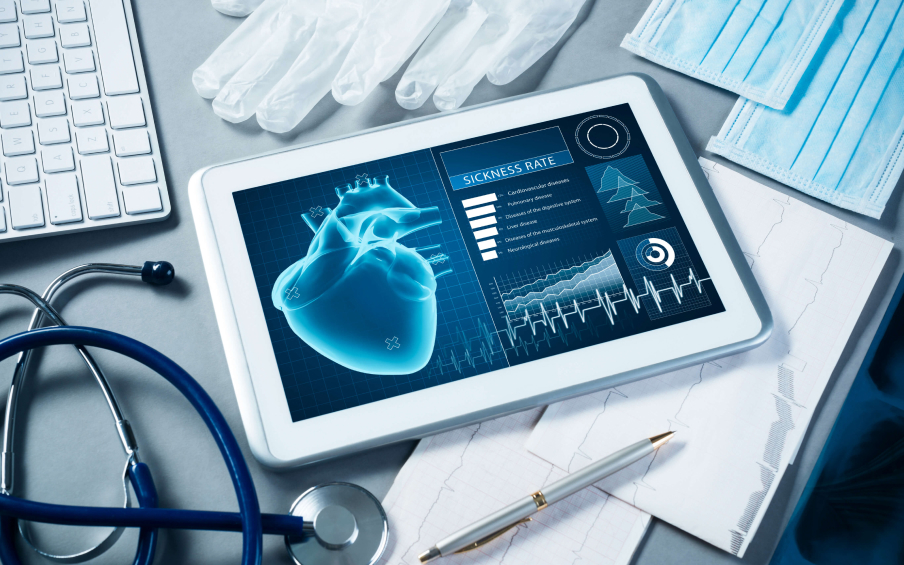 How Medical Device Testing Works
There are official specifications for different types of medical software and devices, developed by regulatory bodies to safeguard high quality standards in the market for medical products and services. The requirements of regulatory bodies are mainly focused on the accuracy of diagnostics and data transmission, high performance and safety.
Software providers should keep these requirements in mind while still in the planning stages, since it can be much more expensive and tedious to remodel existing architecture and features when a product has reached the later stages of development.
Monitoring a product's quality throughout the entire development cycle, as well as during transportation, warehousing and implementation is called quality assurance (QA).
A sound QA strategy allows software companies to approach the testing phase fully prepared and equipped with the necessary toolkit, with a clear idea of the standards and validation criteria that their products have to meet. QA reduces development time and costs, and allows innovative companies to focus on research and design of new useful solutions, rather than fixing errors.
Value of QA to the Healthcare Industry
Quality assurance benefits the healthcare industry in a number of ways:
Ensures the seamless operation of all medical devices, including patient apps, clinical databases, customer relations management systems, and medical equipment software.
Establishes reliable connections in the networks of devices.
Helps developers prepare for compliance testing with major regulatory frameworks.
Eliminates weak links, prevents software failure and ensures upscale performance.
Helps predict the behavior of medical devices in various real-life scenarios.
Inattention to QA issues may result in low quality end products, undetected bugs, incorrect diagnoses and counterproductive treatments that harm patients rather than solving their health problems. Quality assurance is a must, not an option, for medical software developers.
The tiniest details must be scrutinized to comply with strict standards, outrun competition and deliver the best products to the market. Testing also prevents costly medical errors and potential irreversible harm to patients. QA reporting can also be used to assure investors and clinics that purchase your products that your company works in good faith.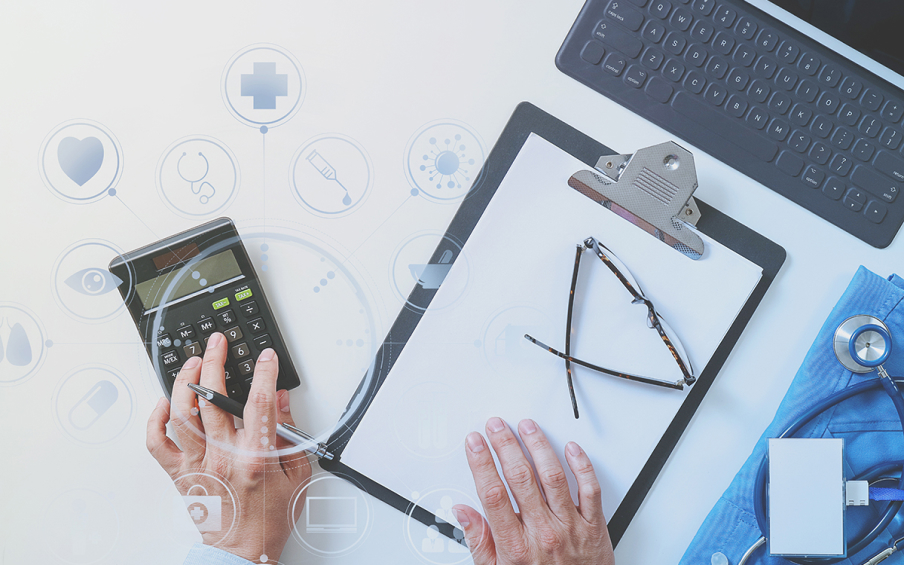 Reasons to Invest in QA Services and Software
Quality assurance procedures and their documentation take a lot of time and effort, distracting device manufacturers from the development process. As a result, they deliver fewer products to the market, get bogged down with routine, and have little room for the generation of new ambitious ideas.
Happily, many QA processes can be automated with third-party services and software. Advanced companies invest in automated products to carve out time for their core activities.
Automation tools not only streamline and accelerate QA procedures, but they also improve accuracy. Even the most experienced QA specialists are prone to human error, which is not the case for cutting-edge testing programs. They are able to effectively detect and correct inconspicuous errors, prevent the failure of medical devices, test different features, scrutinize a wide range of factors, assemble them into a comprehensive picture of a product's performance, and provide improvement options.
This centralized and all-inclusive control allows manufacturers to achieve the highest possible quality of medical devices and saves a great deal of time and resources.
Methods for Testing Healthcare Device Software
Since each medical software product is unique, each of your projects needs a product-specific testing approach. You need to take into consideration the specifics of manufacturing and implementation, the individual performance parameters of your development team, demands of investors and clients, and requirements of regulatory bodies.
You can choose among the most popular and effective testing options listed below.
1. Automated Testing
Shifting manual tasks to automation ensures greater accuracy, saves precious time and simplifies the testing process. This type of testing involves stimulating a software product, observing its reactions, recording results and drawing conclusions about whether the product's behavior meets all expectations.
2. White-Box Testing
White-box testing focuses on the internal processes that take place in medical software, rather than on its external functionality. Increased attention is paid to the handling of overflow, error and interrupt situations. The automation of white-box testing procedures is necessary due to their complexity and internal, non-obvious nature.
3. Functionality Testing
As opposed to white-box testing, functionality testing is done to make sure all the device's features work as intended and achieve the planned performance metrics. A special testing environment and scenarios are simulated to observe the software's behavior in field conditions, to verify and validate its responses.
4. Software & Hardware Validation
After testing the availability and working capacity of all features, the software is put in a real-life or simulated environment to check whether it caters to users' needs and provides upscale user experience. The product's software and hardware are both subject to a thorough examination according to a predetermined set of validation criteria.
5. Verification
The characteristics of a finished product are matched with the requirements set forth at the project launch stage. Measurable metrics are used to gauge the degree of compliance with expected results. Experts involved in the testing process document the key steps and findings.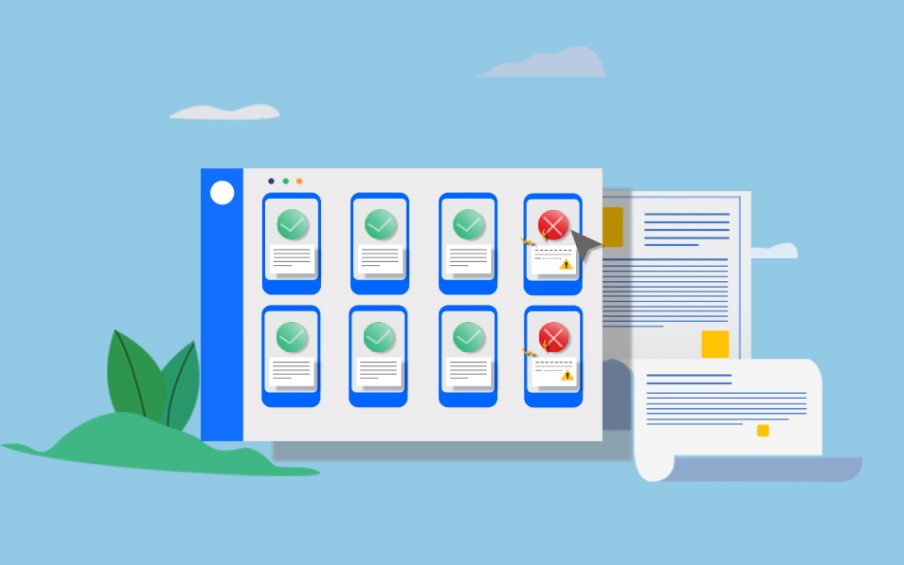 6. Compatibility and Error Handling Testing
Once you know that your device has upscale standalone performance, it is necessary to test for compatibility with other devices used in healthcare organizations. It is important to evaluate the product's performance under critical conditions, for example, in cases of internal errors, power outages, and failures on the part of related devices. Your products should have self-regulation and fault-tolerance features, as well as the ability to notify users about emerging issues.
Conclusion
As a supplier of medical devices, you undertake responsibility for their accuracy, safety and compliance with regulatory frameworks. Thorough testing of finished products and quality assurance throughout the entire development process should be among your priorities.
Inattention to quality and validation issues may not only alienate your clients and cut your revenues, but it may also result in irreversible harm to patient health and legal issues. When developing a new product, be sure to leverage QA best practices, to eliminate even the tiniest drawbacks and create a high-end medical device.